FaithActs Art Event, "Matchless Light ~ An Artist's Journey" is a collection of art work from all walks of life. Just as each individual's experience is unique, every individual piece of art adds a different perspective to the formative years of the artist's life, which, some of us can identify at certain points in our personal journey of life..
This Art Event is birthed from amateur, reflective individuals and sponsors who took time to share their personal journey in art for a cause. They hope that their contribution can light up the lives of FaithActs' children with learning difficulties, at-risk youth, low-income families and home bound seniors.
Some of these art pieces are still available for purchase. Present it as a gift or as a special feature in your home. Your donation will go a long way in lighting up someone's life
All donations are tax deductible.
Note: Tax-deduction is subjected to the prevailing government regulations
The Art & The Artists
Paintings
Midst of Seasons
Breathe
Pink Rabbit
Base
White Parrot
Heartstrings No.13
Northern Lights
The Unknown Planet
Mountainous Landscape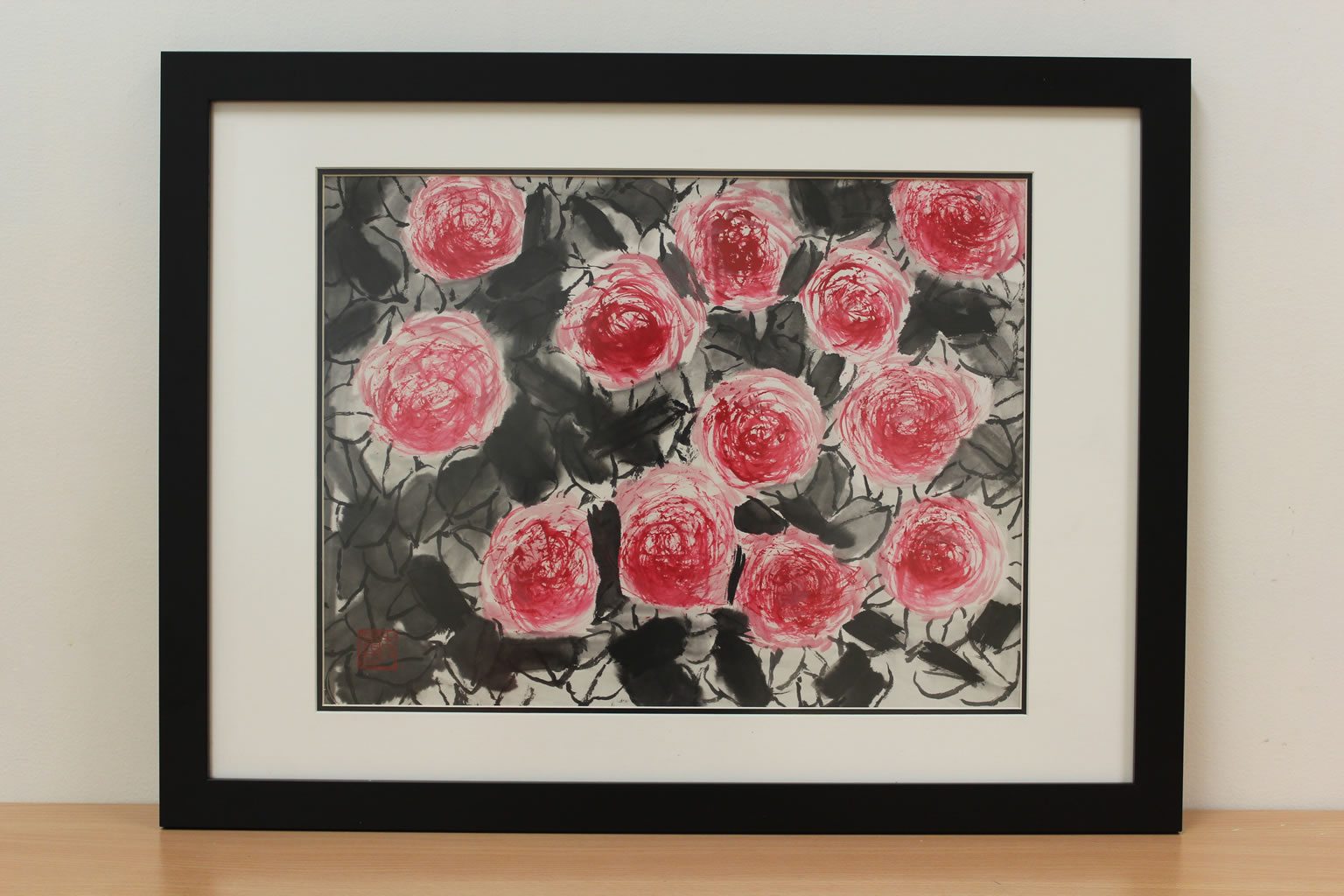 Bed of Roses
Batik
Breakthrough
Matchless Skylight No.1
Matchless Skylight No.2
Matchless Skylight No.3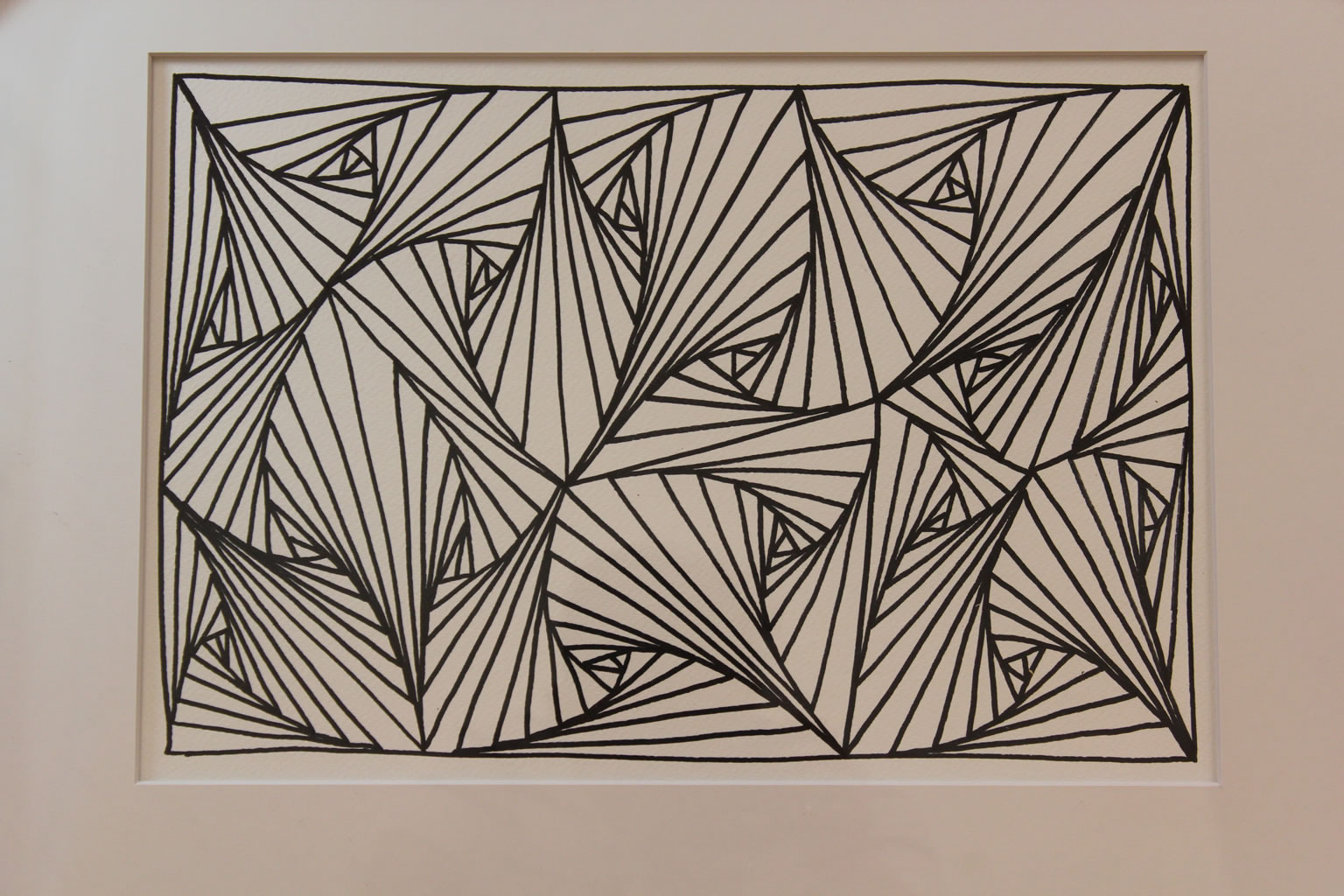 Zentagle
Free Wheeling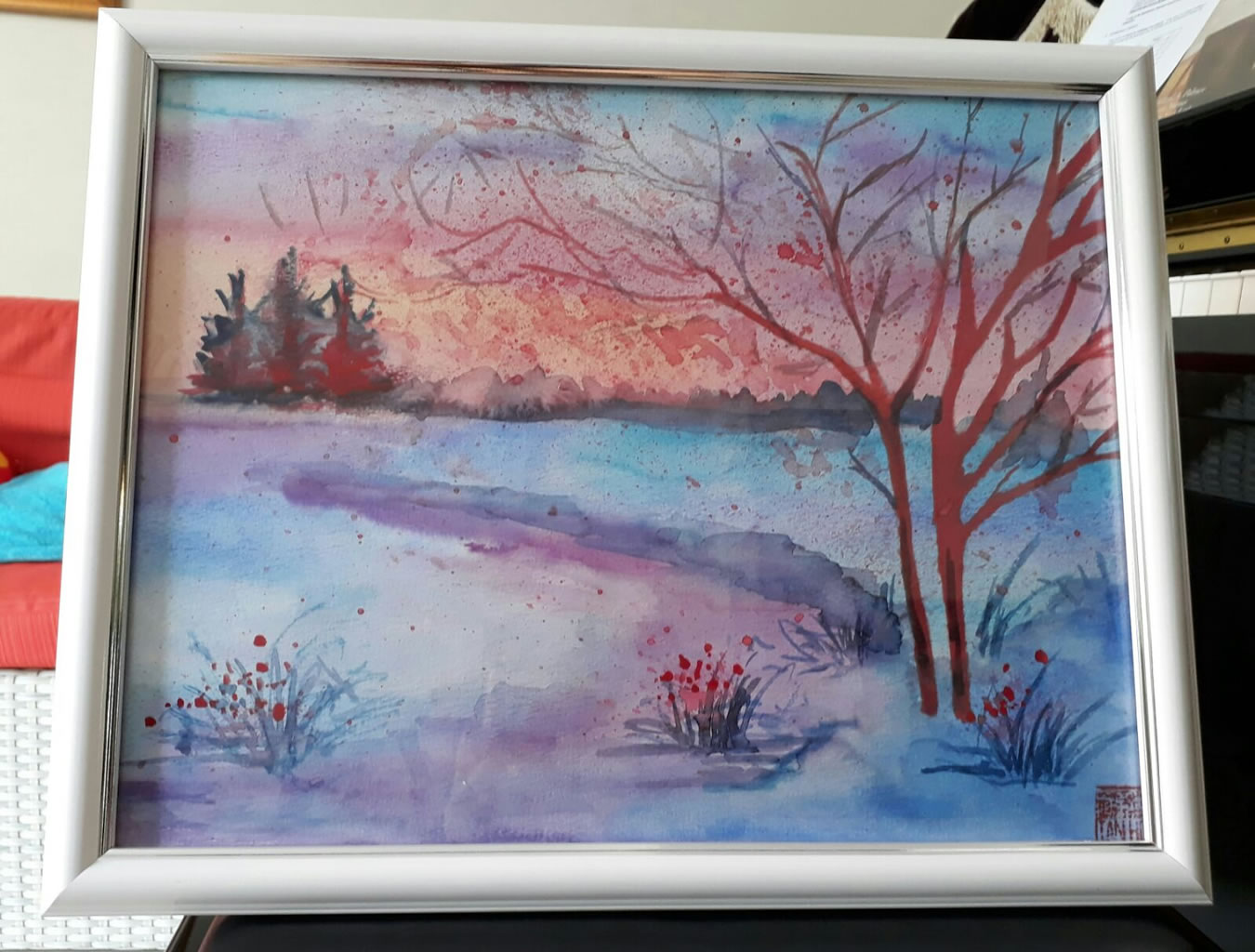 Fall
Flying fish
Breathe (framed photo)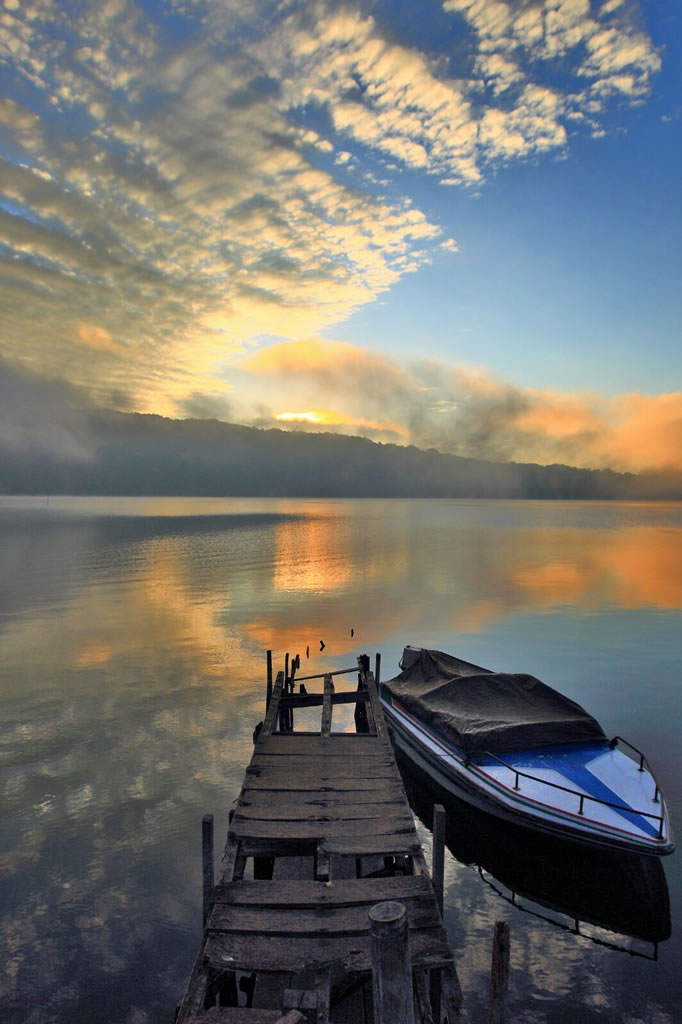 Breathe (on canvas)
Into the light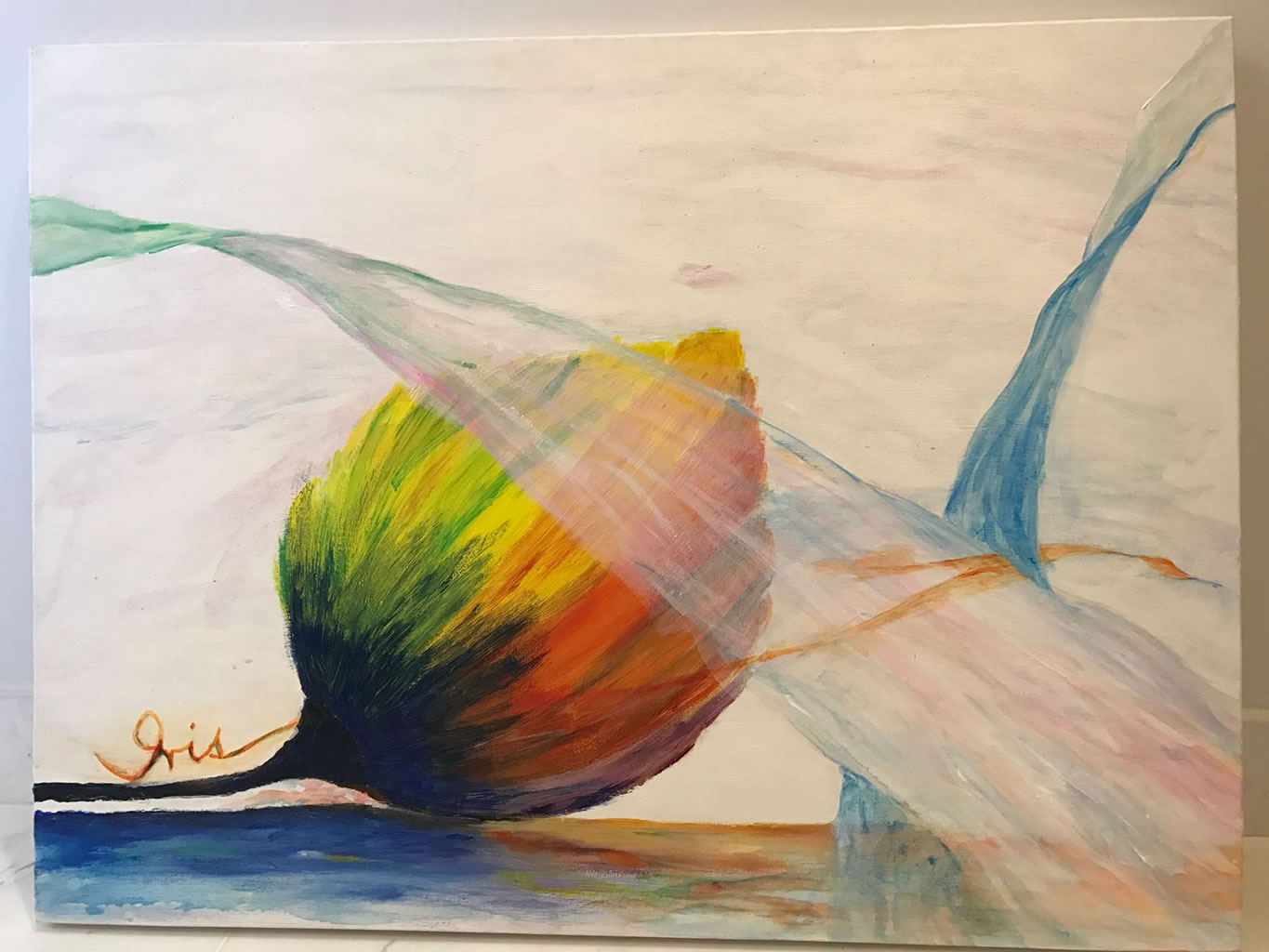 Misty Flower
Finger print - Identity No.1
Completing the Puzzle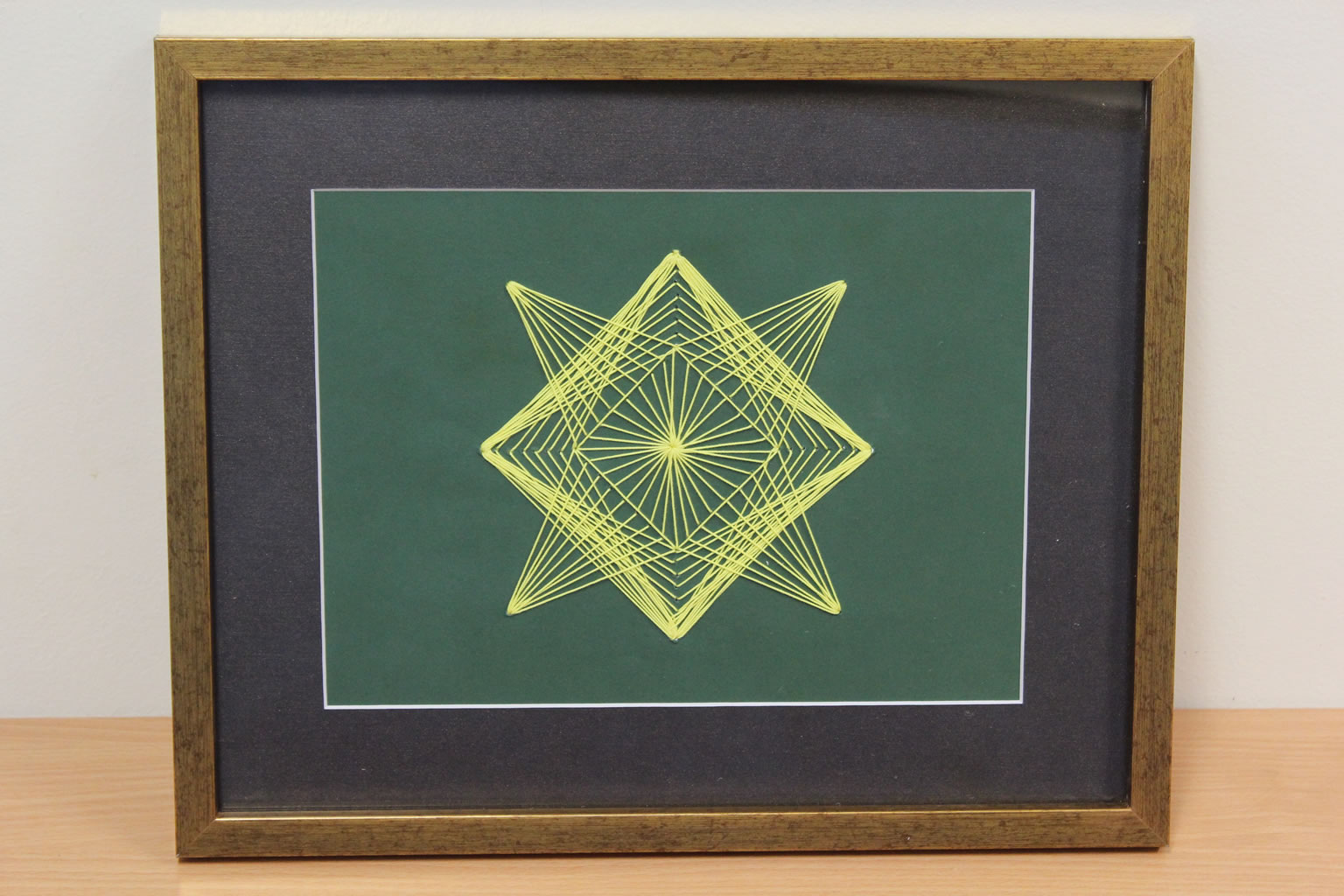 Heartstrings No.18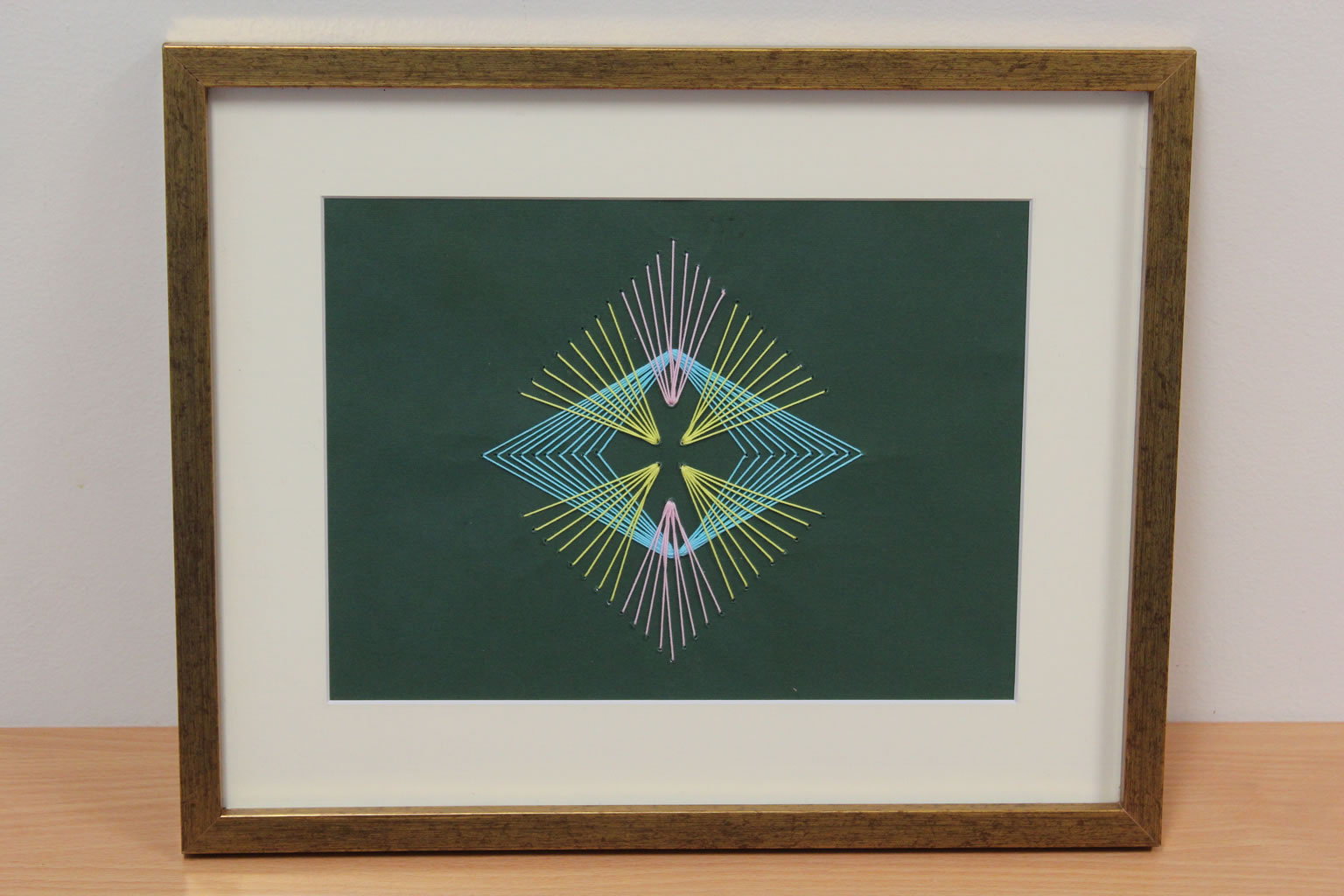 Heartstrings No.19
Heartstrings No.20
Heartstrings No.21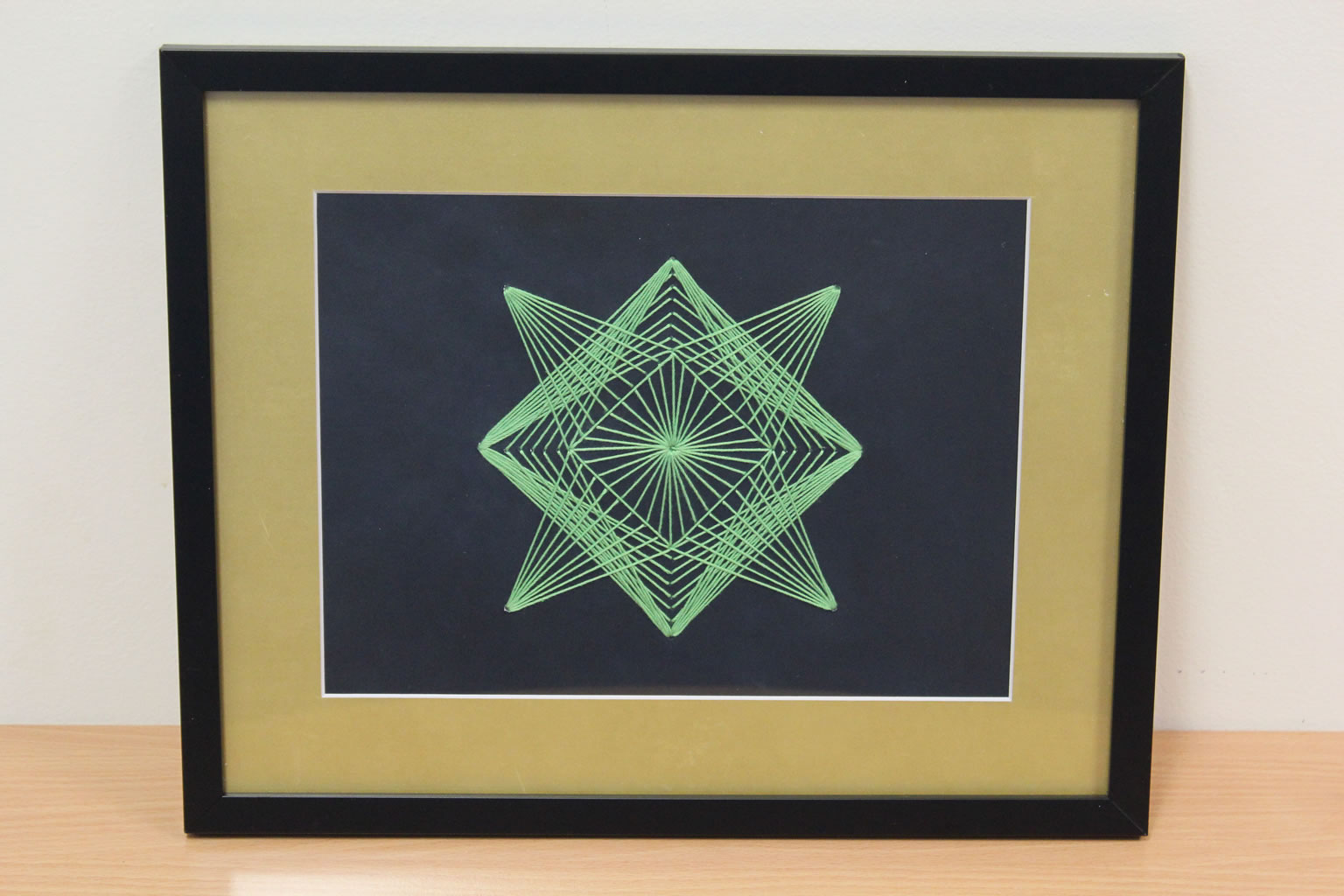 Heartstrings No.22
Heartstrings No.15
Heartstrings No.16
Heartstrings No.17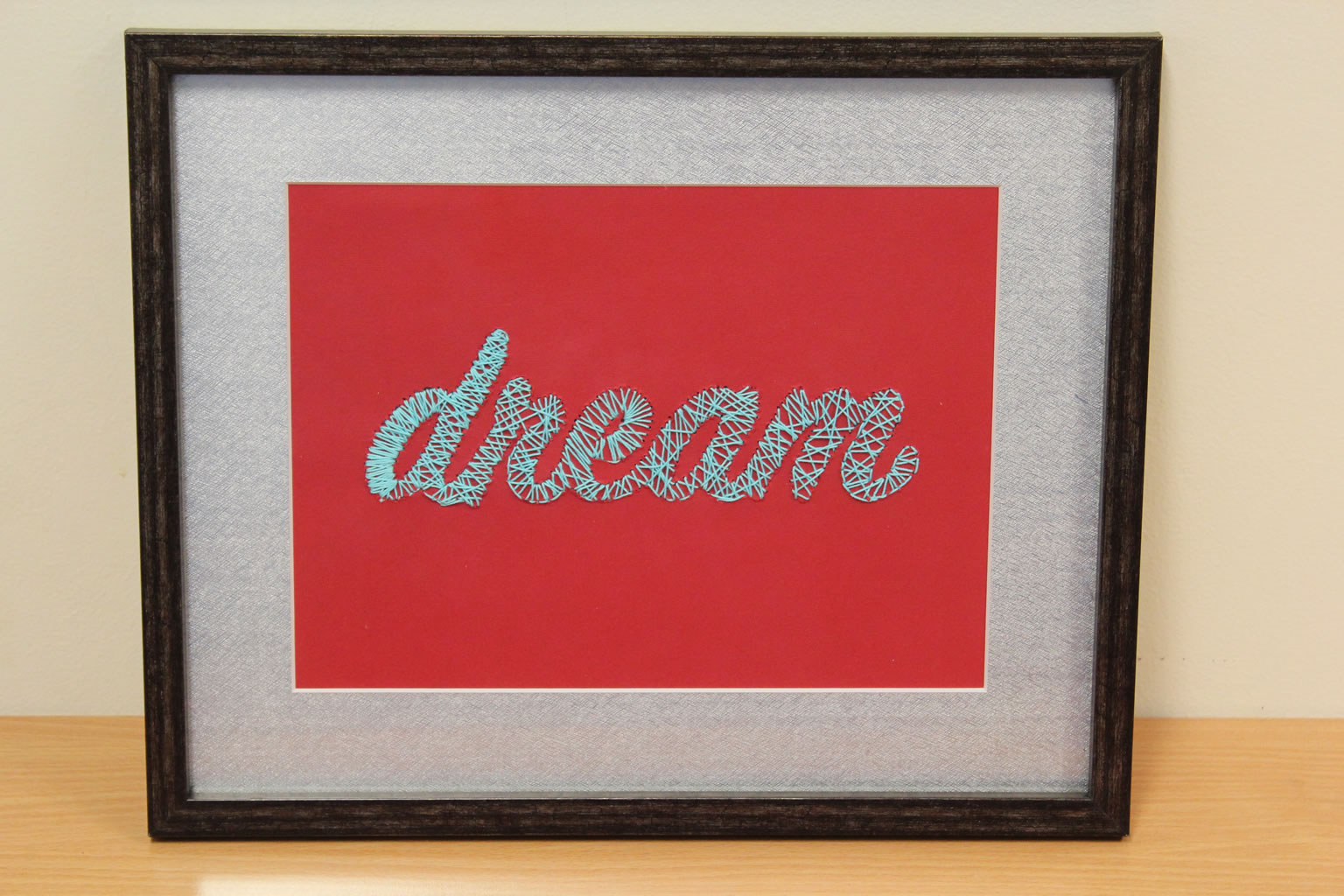 Heartstrings No.9
Heartstrings No.10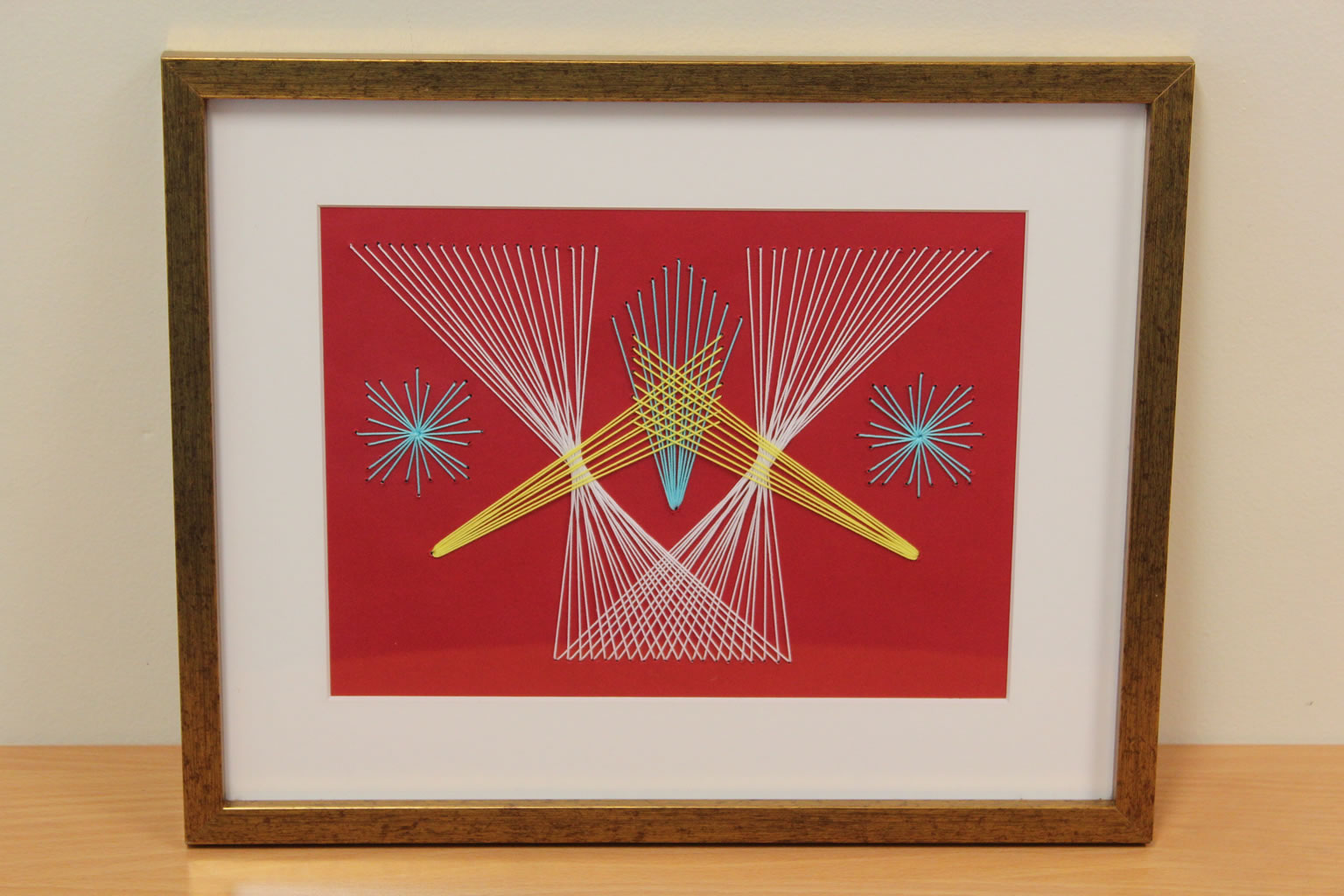 Heartstrings No.11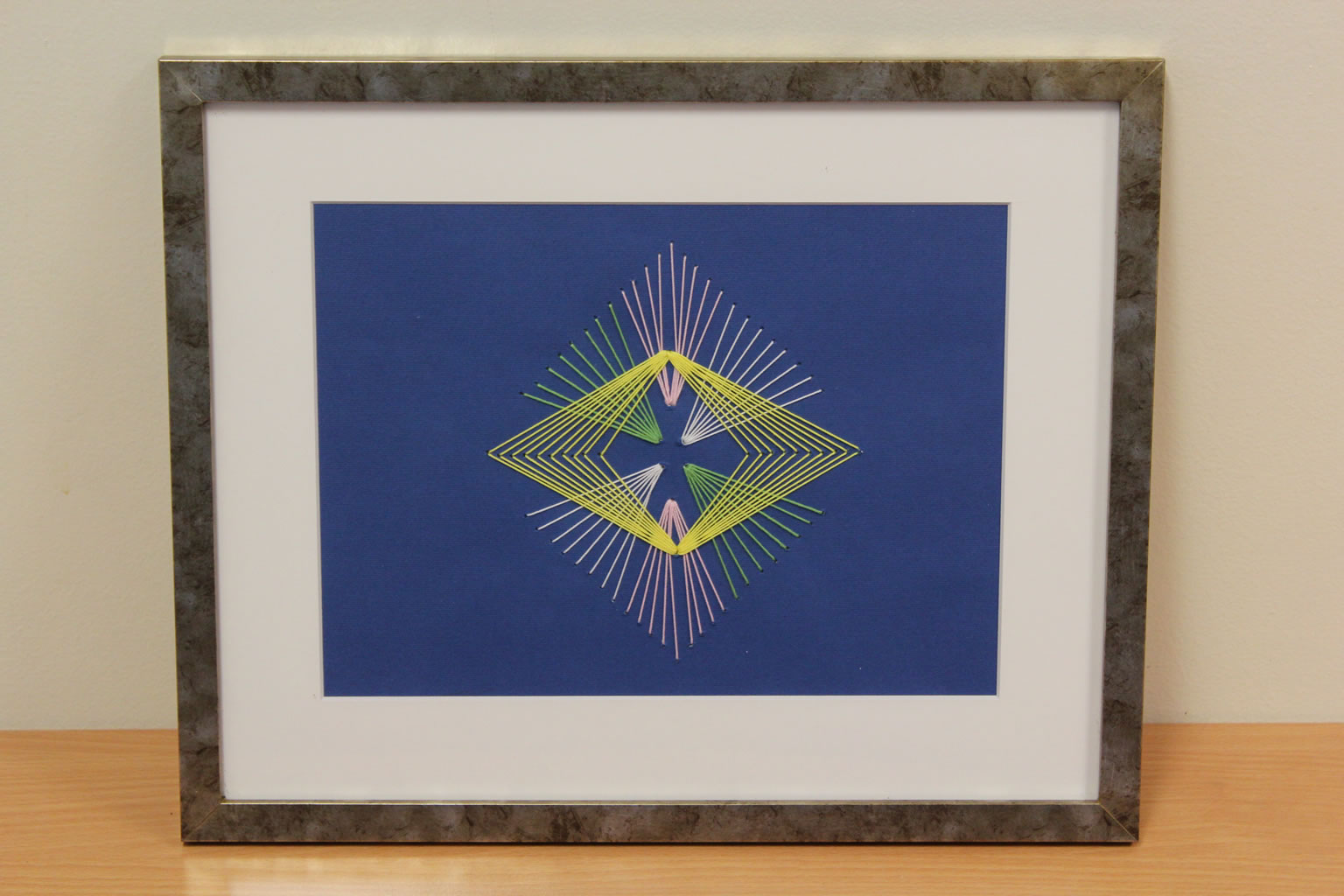 Heartstrings No.12
Heartstrings No.6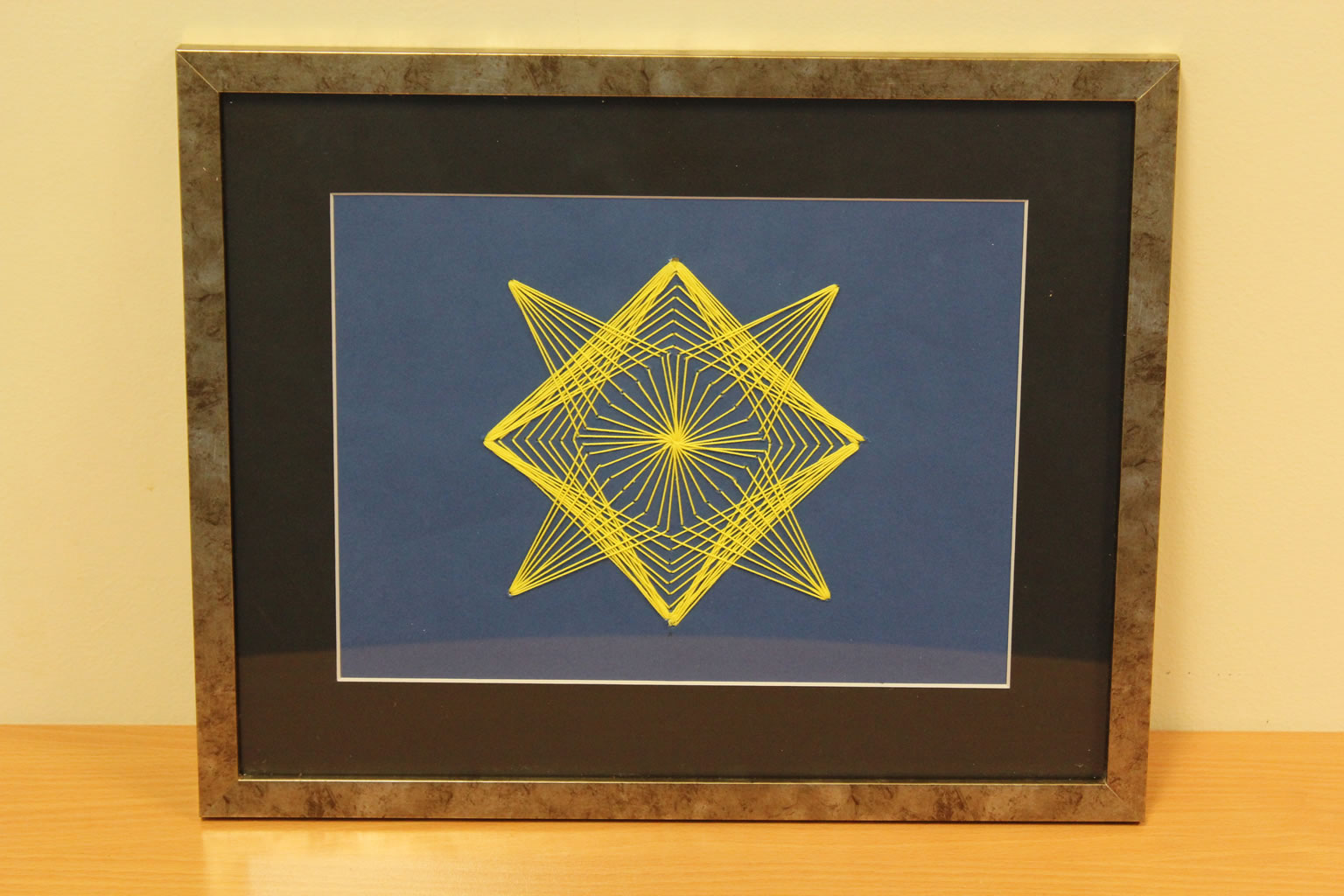 Heartstrings No.7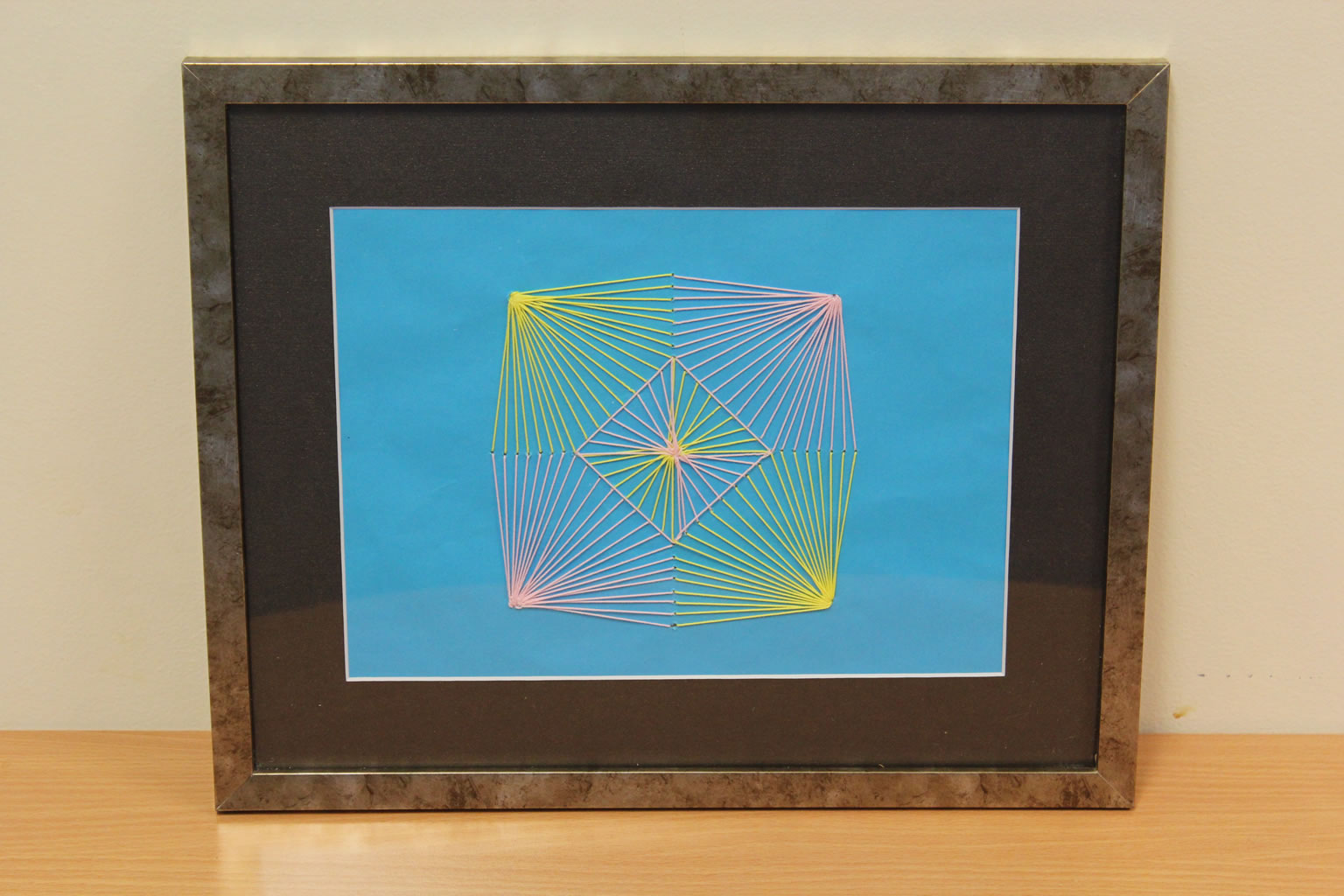 Heartstrings No.8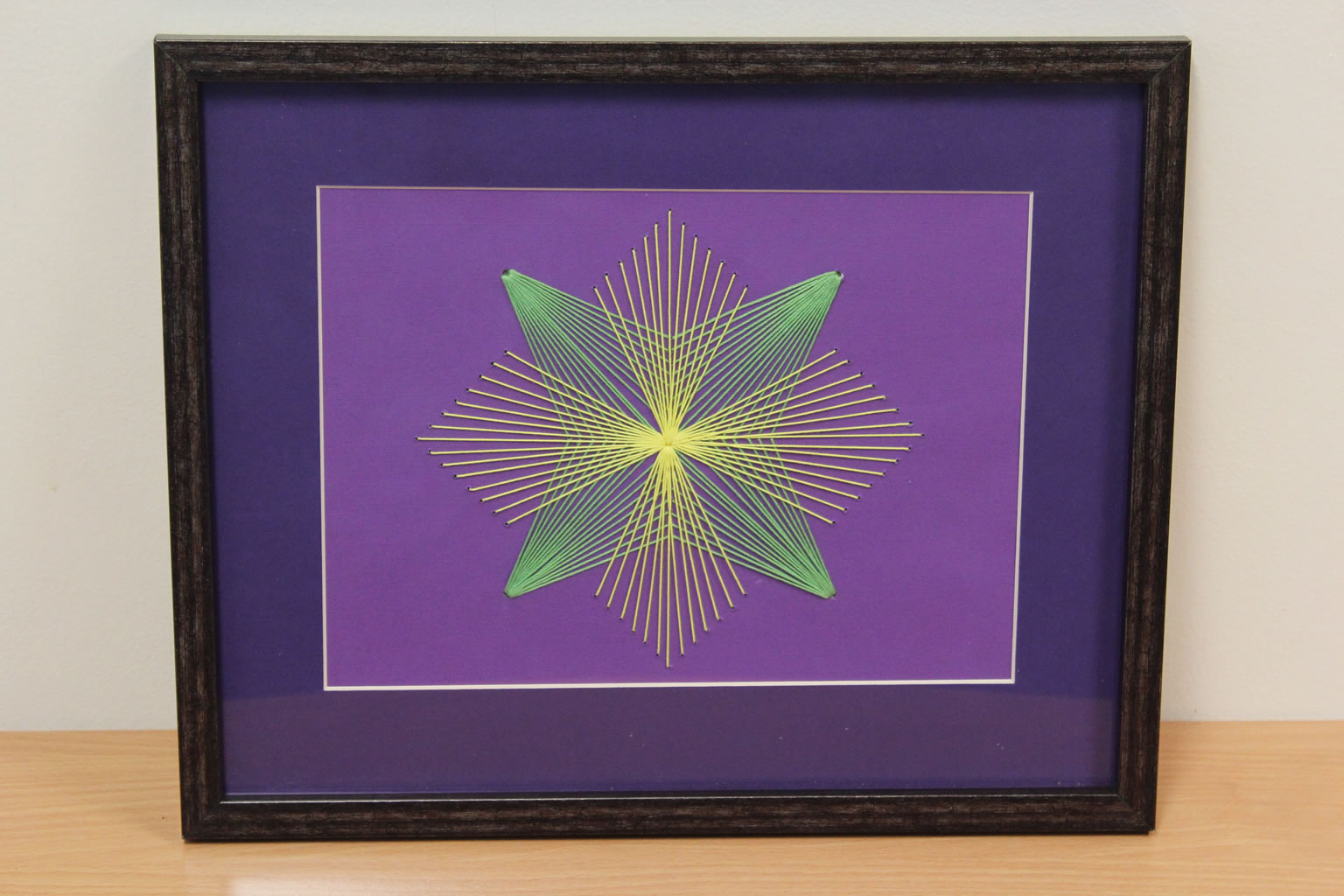 Heartstrings No.2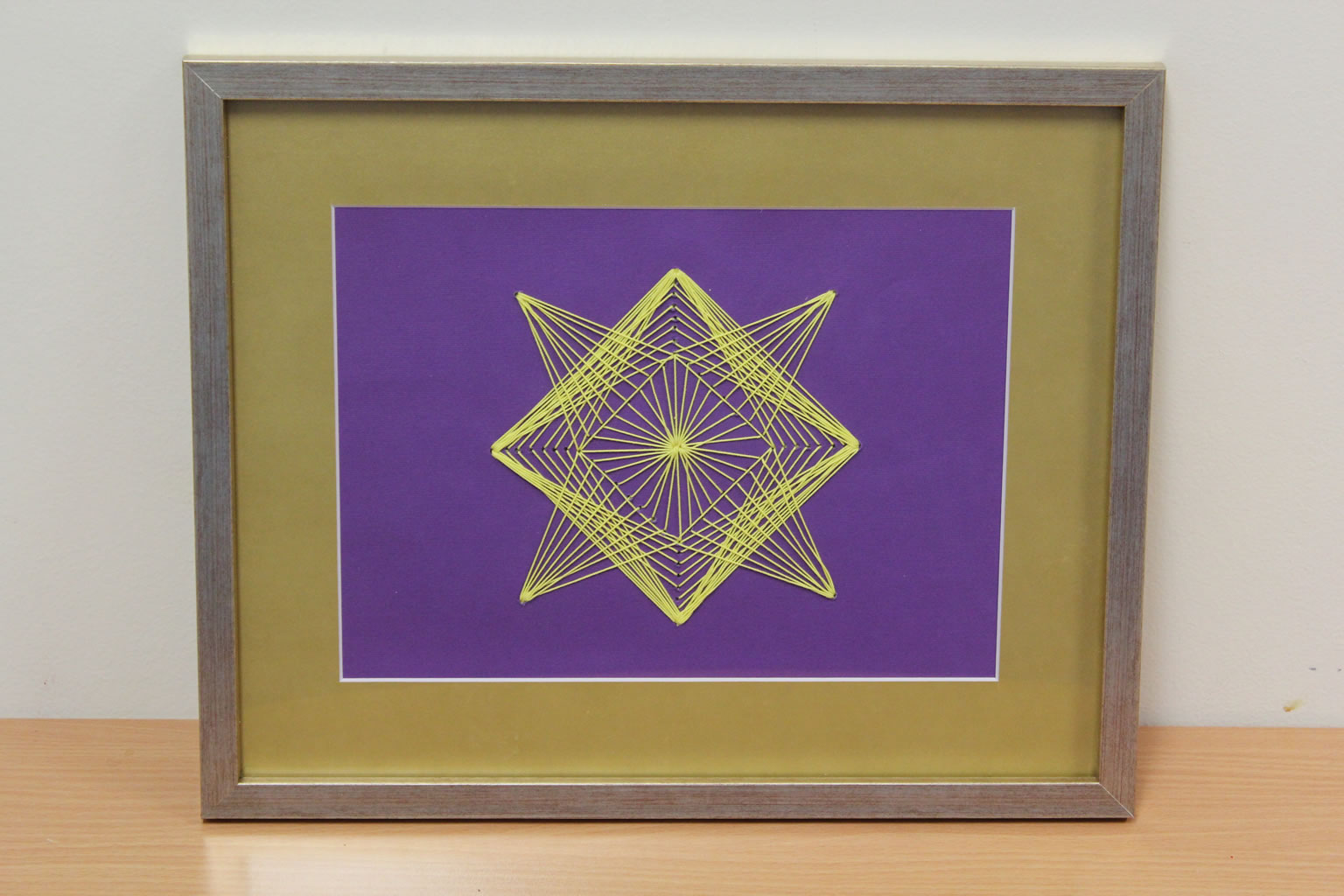 Heartstrings No.3
Heartstrings No.4
Ink and Colouring with Zentagles
Ink and Colouring with Zentagles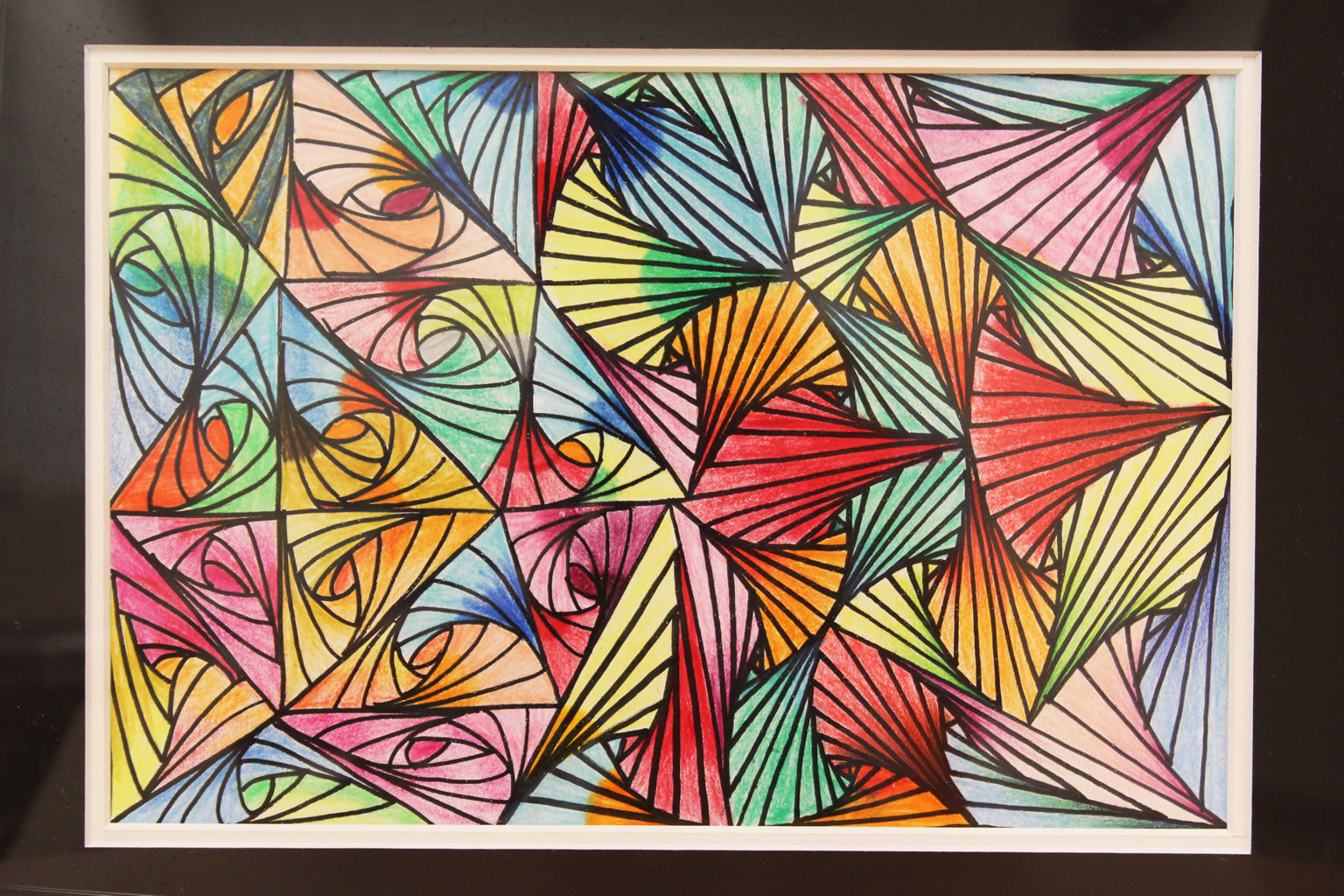 Ink and Colouring with Zentagles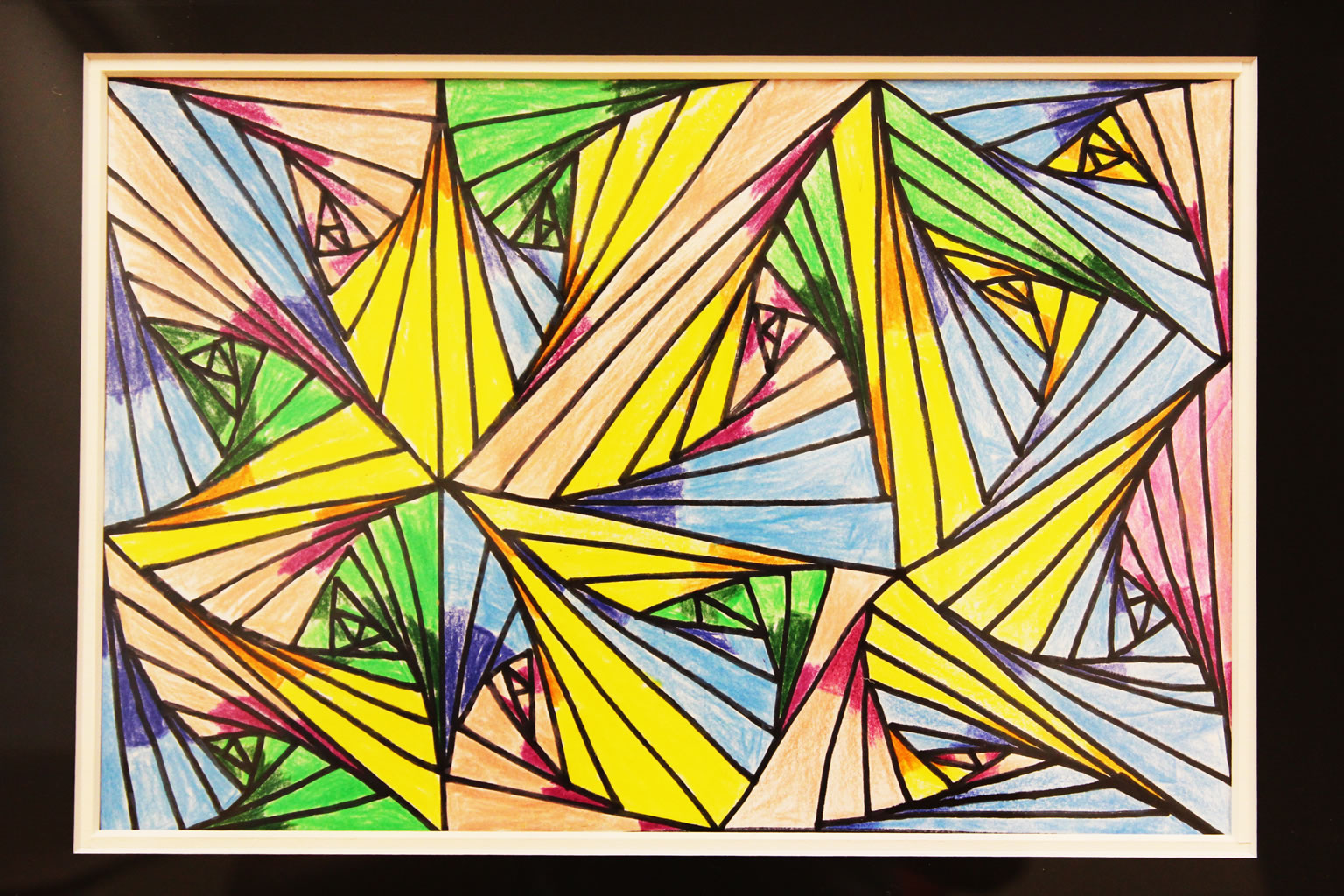 Ink and Colouring with Zentagles
Midst of Seasons

Name: Mei Ho

Medium of Art: Acrylic on Canvas

Size: 92cm by 123cm

Inspiration for the Artwork:

Price: S$1500

Breathe

Name: Whitney Tan

Age: 20

Medium of Art: Acrylic on Canvas

Size: 14 x 18cm

Inspiration for the Artwork: The light that brightens up life resides within every being. They bring out the colour in us. Colours breathe the spirit of life. Dull hue—screaming scars upon scar; Vibrant expression—exuding joie de vivre. The experience is but a visual representation of the light within our being.

Price: S$200

Base

Name: Chloe Tan

Age: 20

Medium of Art: Digital Illustration

Size: A3 (29.7 x 42.0 cm)

Inspiration for the Artwork: My artwork seeks to depict the amount of gratitude and appreciation we should have for the people around us. I've realised that as we start to grow older, we tend to neglect those that care for us (i.e. our parents, family, friends), because we are too preoccupied with our own interests. While we may not notice the little efforts that they put in for us, all of their thoughts and hearts combined towards us has shaped who we are today.

Price: S$200

Heartstrings No.13

Name: Kathleen Kok

Age: 78

Medium of Art: Stringing & Patterns

Size: 40cm by 33cm

Inspiration for the Artwork: Mdm Kok was selected from more than 100 beneficiaries to attend the "Heartstrings" workshop using sewing as a form of art therapy. The sessions take the artist through a journey of reflection, patience and perseverance. Mdm Kok is a participant in our weekly exercise programme.

Price: S$280

The Unknown Planet

Name: Derrick Loke

Age: 51

Medium of Art: Acrylic mixed media on canvas

Size: 90cm by 90cm

Inspiration for the Artwork: "May we always find a silver lining when we need it most. May we support each other shamelessly sharing our inner worlds so that no one suffers alone. And may we give each other a little bit of our own light when we have some to spare…surely there's enought light to go around."

Price: S$1500

Mountainous Landscape

Name: Lee Wei Kong

Age: 29

Medium of Art: Chinese painting

Size: 33cm X 44cm

Inspiration for the Artwork: Twelve years ago, Lee Wei Kong, Anglo-Chinese Junior College rugby captain, was involved in an accident which left him with severe head and spinal injuries.At first, doctors gave him no chance of survival. His severe, traumatic head and spinal injuries needed three major operations within a week. The surgery saved his life but he could not talk, walk or even eat on his own. After Wei Kong was discharged from a six-month hospital stay, he started on a daily physiotherapy regime. Even during his lowest times, overwhelmed with frustration he endured and persevered with determination.His right hand, which he used to score a distinction in O-level art, remained paralysed but with his parents' encouragement in training the once-dominant hand, not only did he regained movement but Wei Kong discovered he could still draw with it.He would go on to hold several art exhibitions, which later served as a portfolio for his admission to the Lasalle College of the Arts in 2007.Today, 29-year-old Wei Kong walks, talks, works as an artist and is married with two daughters. His work has given him back a certain pride and dignity.

"I want do something productive, positive in life. I don't want to sit and rot."

Price: S$500

Bed of Roses

Name: Lee Wei Kong

Age: 29

Medium of Art: Chinese painting

Size: 33cm X 44cm

Inspiration for the Artwork: Twelve years ago, Lee Wei Kong, Anglo-Chinese Junior College rugby captain, was involved in an accident which left him with severe head and spinal injuries.At first, doctors gave him no chance of survival. His severe, traumatic head and spinal injuries needed three major operations within a week. The surgery saved his life but he could not talk, walk or even eat on his own. After Wei Kong was discharged from a six-month hospital stay, he started on a daily physiotherapy regime. Even during his lowest times, overwhelmed with frustration he endured and persevered with determination.His right hand, which he used to score a distinction in O-level art, remained paralysed but with his parents' encouragement in training the once-dominant hand, not only did he regained movement but Wei Kong discovered he could still draw with it.He would go on to hold several art exhibitions, which later served as a portfolio for his admission to the Lasalle College of the Arts in 2007.Today, 29-year-old Wei Kong walks, talks, works as an artist and is married with two daughters. His work has given him back a certain pride and dignity.

"I want do something productive, positive in life. I don't want to sit and rot."

Price: S$500

Batik

Name: Anonymous

Medium of Art: Batik

Size:

Inspiration for the Artwork: Anonymous

Price: S$500

Breakthrough

Name: Derrick Loke

Age: 51

Medium of Art: Acrylic mixed media on canvas

Size: 90cm by 90cm

Inspiration for the Artwork: "May we always find a silver lining when we need it most. May we support each other shamelessly sharing our inner worlds so that no one suffers alone. And may we give each other a little bit of our own light when we have some to spare surely there's enough light to go around."

Price: S$1500

Matchless Skylight No.2

Name: Isabel Chua

Age: 23

Medium of Art: Photography

Size: 26cm by 21cm

Inspiration for the Artwork:

Price: S$300

Matchless Skylight No.3

Name: Isabel Chua

Age: 23

Medium of Art: Photography

Size: 26cm by 21cm

Inspiration for the Artwork:

Price: S$300

Zentagle

Name: Koh Kuan Eng

Age: 49

Medium of Art: Ink Drawing with Zentagles

Size: 60cm by 47cm

Inspiration for the Artwork: Kuan Eng is the trainer for FaithActs creative arts and craft therapy programme, Heartstrings & Young at Art. This ex-creative director turned social worker runs support groups for prison inmates and conducts workshops for youths and seniors. He is unique in engaging our beneficiaries with art activities to promote learning of life skills which is empowering and enhances self-esteem. His abstract hand drawn repetitive patterns artwork encourages youths that they can achieve their goals through practice and perseverance.

Price: S$300

Free Wheeling

Name: Koh Kuan Eng

Age: 49

Medium of Art: Ink and Water Colour

Size: 60cm by 47cm

Inspiration for the Artwork: Kuan Eng is the trainer for FaithActs creative arts and craft therapy programme, Heartstrings & Young at Art. This ex-creative director turned social worker runs support groups for prison inmates and conducts workshops for youths and seniors. He is unique in engaging our beneficiaries with art activities to promote learning of life skills which is empowering and enhances self-esteem. His abstract hand drawn repetitive patterns artwork encourages youths that they can achieve their goals through practice and perseverance.

Price: S$300

Fall

Name: Ian Ho

Age: 11

Medium of Art: Water Colour

Size: 39cm by 31cm

Inspiration for the Artwork: I painted this watercolour at the age of 10 years. As a child I was very active and Art was something that helped me with my concentration and focus. Over the years I have helped out in fundrasing projects through the sale of my works, designed a book cover and won 3rd prize in my Constituency's calendar design competition which was featured in their 2014 calender. All these motivated me to push for excellence in my work. I hope to enter SOTA to further pursue my interest in Art and that i will be able to bring joy to others through my art pieces.

Price: S$500

Flying fish

Name: Eric Kong

Age: mid-40s

Medium of Art: Silkscreen on canvas

Size: 31cm by 31cm

Inspiration for the Artwork: I created hand silkscreen canvas prints in monochrome as I would like to express nature in its minimalistic and simplest form possible. May the paintings create an atmosphere of calm wherever they are.

Price: S$300

Breathe (framed photo)

Name: Kevin Fan

Age: 45

Medium of Art: Photography

Size: 491/2cm by 34cm

Inspiration for the Artwork: Kevin Fan is a self taught photographer whose love for aviation started him on a photographic journey. He has since moved on to other genres and now dabbles in landscape, street and butterfly macro.

Price: S$300

Breathe (on canvas)

Name: Kevin Fan

Age: 45

Medium of Art: Photography

Size: 112cm by 491/2cm

Inspiration for the Artwork: NO PHOTO TO SHOW

Price: S$500

Into the light

Name: Kevin Fan

Age: 45

Medium of Art: Photography

Size: 491/2cm by 34cm

Inspiration for the Artwork: Kevin Fan is a self taught photographer whose love for aviation started him on a photographic journey. He has since moved on to other genres and now dabbles in landscape, street and butterfly macro.

Price: S$300

Misty Flower

Name: Iris Chan

Age: 37

Medium of Art: Acrylic on Canvas

Size: 71 cm by 60cm

Inspiration for the Artwork: Inspired by the colour explosions from painting flowers to admiring its full beauty in nature. An enthusiastic learner of artistic pursuits, the Hong Kong born artist continues to paint passionately even as she started work in Singapore. She recently assembled some bicycles with her colleagues and presented it as gifts to FaithActs youth beneficiaries. In Iris' own words and personal world, "I LOVE COLOURS SO MUCH!"

Price: S$1800

Finger print - Identity No.1

Name: Ng May Ee

Age: 23

Medium of Art: Embriodery on Textile

Size: Diameter 21cm

Inspiration for the Artwork: A textile art piece featuring embroidery and beading work on a lightweight cotton voile. The inspiration behin the textile piece is fingerprints. Every fingerprint is unique with no two persons bearing the exact same fingerprint. I used my own fingerprint as a motif to represent our "Matchless" identity. White is the main colour story to symbolise light; pure and essential for life.

Price: S$200

Completing the Puzzle

Name: Phoebe Loh

Age: 9

Medium of Art: Acrylic on Canvas

Size: 59cm by 48cm

Inspiration for the Artwork: Painting is like completing a puzzle, you paint it part by part until it satisfies you. This picture captures the feeling of completion, the last piece going into its intended place.

Price: S$500

Heartstrings No.18

Name: Chia Chiang Teck

Age: 74

Medium of Art: Stringing & Patterns

Size: 40cm by 33cm

Inspiration for the Artwork: Mr Chia has many hidden talents which he does not usually display. He has decided to give us a peek into the wonders that he can create through this beautiful piece of artwork.

Price: S$280

Heartstrings No.19

Name: Chia Chiang Teck

Age: 74

Medium of Art: Stringing & Patterns

Size: 40cm by 33cm

Inspiration for the Artwork: Mr Chia has many hidden talents which he does not usually display. He has decided to give us a peek into the wonders that he can create through this beautiful piece of artwork.

Price: S$280

Heartstrings No.20

Name: Chia Chiang Teck

Age: 74

Medium of Art: Stringing & Patterns

Size: 40cm by 33cm

Inspiration for the Artwork: Mr Chia has many hidden talents which he does not usually display. He has decided to give us a peek into the wonders that he can create through this beautiful piece of artwork.

Price: S$280

Heartstrings No.21

Name: Chia Chiang Teck

Age: 74

Medium of Art: Stringing & Patterns

Size: 40cm by 33cm

Inspiration for the Artwork: Mr Chia has many hidden talents which he does not usually display. He has decided to give us a peek into the wonders that he can create through this beautiful piece of artwork.

Price: S$280

Heartstrings No.22

Name: Chia Chiang Teck

Age: 74

Medium of Art: Stringing & Patterns

Size: 40cm by 33cm

Inspiration for the Artwork: Mr Chia has many hidden talents which he does not usually display. He has decided to give us a peek into the wonders that he can create through this beautiful piece of artwork.

Price: S$280

Heartstrings No.15

Name: Wong Seow Yoong

Age: 62

Medium of Art: Stringing & Patterns

Size: 40cm by 33cm

Inspiration for the Artwork: Madam Wong is a prime example of a lifelong learner and is always enthusiastic to volunteer for various projects. She took a lot of time and effort in creating this masterpiece as her personal gift of love to FaithActs.

Price: S$280

Heartstrings No.16

Name: Wong Seow Yoong

Age: 62

Medium of Art: Stringing & Patterns

Size: 40cm by 33cm

Inspiration for the Artwork: Madam Wong is a prime example of a lifelong learner and is always enthusiastic to volunteer for various projects. She took a lot of time and effort in creating this masterpiece as her personal gift of love to FaithActs.

Price: S$280

Heartstrings No.17

Name: Wong Seow Yoong

Age: 62

Medium of Art: Stringing & Patterns

Size: 40cm by 33cm

Inspiration for the Artwork: Madam Wong is a prime example of a lifelong learner and is always enthusiastic to volunteer for various projects. She took a lot of time and effort in creating this masterpiece as her personal gift of love to FaithActs.

Price: S$280

Heartstrings No.9

Name: Kathleen Kok

Age: 78

Medium of Art: Stringing & Patterns

Size: 40cm by 33cm

Inspiration for the Artwork: Mdm Kok was selected from more than 100 beneficiaries to attend the Heartstrings workshop using sewing as a form of art therapy. The sessions take the artist through a journey of reflection, patience and perseverance. Mdm Kok is a participant in our weekly exercise programme.

Price: S$280

Heartstrings No.10

Name: Kathleen Kok

Age: 78

Medium of Art: Stringing & Patterns

Size: 40cm by 33cm

Inspiration for the Artwork: Mdm Kok was selected from more than 100 beneficiaries to attend the Heartstrings workshop using sewing as a form of art therapy. The sessions take the artist through a journey of reflection, patience and perseverance. Mdm Kok is a participant in our weekly exercise programme.

Price: S$280

Heartstrings No.11

Name: Kathleen Kok

Age: 78

Medium of Art: Stringing & Patterns

Size: 40cm by 33cm

Inspiration for the Artwork: Mdm Kok was selected from more than 100 beneficiaries to attend the Heartstrings workshop using sewing as a form of art therapy. The sessions take the artist through a journey of reflection, patience and perseverance. Mdm Kok is a participant in our weekly exercise programme.

Price: S$280

Heartstrings No.12

Name: Kathleen Kok

Age: 78

Medium of Art: Stringing & Patterns

Size: 40cm by 33cm

Inspiration for the Artwork: Mdm Kok was selected from more than 100 beneficiaries to attend the Heartstrings workshop using sewing as a form of art therapy. The sessions take the artist through a journey of reflection, patience and perseverance. Mdm Kok is a participant in our weekly exercise programme.

Price: S$280

Heartstrings No.6

Name: Liew Ah Kim

Age: 71

Medium of Art: Stringing & Patterns

Size: 40cm by 33cm

Inspiration for the Artwork: Mdm Liew is a senior who shows great care and concern for the other frail elderly during FaithActs outings and events. She spent most of her time on this art piece with a heart in the hope that it will in turn inspire others and remind them that the greatest gift you could receive in life are the things that other people do with great love.

Price: S$280

Heartstrings No.7

Name: Liew Ah Kim

Age: 71

Medium of Art: Stringing & Patterns

Size: 40cm by 33cm

Inspiration for the Artwork: Mdm Liew is a senior who shows great care and concern for the other frail elderly during FaithActs outings and events. She spent most of her time on this art piece with a heart in the hope that it will in turn inspire others and remind them that the greatest gift you could receive in life are the things that other people do with great love.

Price: S$280

Heartstrings No.8

Name: Liew Ah Kim

Age: 71

Medium of Art: Stringing & Patterns

Size: 40cm by 33cm

Inspiration for the Artwork: Mdm Liew is a senior who shows great care and concern for the other frail elderly during FaithActs outings and events. She spent most of her time on this art piece with a heart in the hope that it will in turn inspire others and remind them that the greatest gift you could receive in life are the things that other people do with great love.

Price: S$280

Heartstrings No.2

Name: Ng Yeow Chiew

Age: 60

Medium of Art: Stringing & Patterns

Size: 40cm by 33cm

Inspiration for the Artwork: Mdm Ng is a lively senior with a passion for life. She is an active participant in our weekly exercise programme. Madam Ng found a creative channel to show off her zest for life through this art piece.

Price: S$280

Heartstrings No.3

Name: Ng Yeow Chiew

Age: 60

Medium of Art: Stringing & Patterns

Size: 40cm by 33cm

Inspiration for the Artwork: Mdm Ng is a lively senior with a passion for life. She is an active participant in our weekly exercise programme. Madam Ng found a creative channel to show off her zest for life through this art piece.

Price: S$280

Heartstrings No.4

Name: Ng Yeow Chiew

Age: 60

Medium of Art: Stringing & Patterns

Size: 40cm by 33cm

Inspiration for the Artwork: Mdm Ng is a lively senior with a passion for life. She is an active participant in our weekly exercise programme. Madam Ng found a creative channel to show off her zest for life through this art piece.

Price: S$280

Ink and Colouring with Zentagles

Name: Tan Yong Zhen

Age: 10

Medium of Art: Ink and Colour pencils

Size: 37cm by 46cm

Inspiration for the Artwork: Yong Zhen was very focused throughout all the sessions, paying great attention to detail and to the teacher's instructions. Despite being a shy and reserved person, she was able to express herself in her art piece. Her work reminds us to continue creating a conducive environment for all children and youths to freely and safely express themselves. 

Price: S$280

Ink and Colouring with Zentagles

Name: Tan Yong Sheng

Age: 12

Medium of Art: Ink and Colour pencils

Size: 37cm by 46cm

Inspiration for the Artwork: Yong Sheng is a member of the Youth Hub, a place for children and youths to hang out after school in a supervised environment. Prior to attending the art sessions, Yong Sheng was not confident in his own artistic abilities. However, he put his best foot forward and was pleasantly surprised to see his art piece come to life. He hopes that his work will encourage others not to give up and to be proud of their own achievements.

Price: S$280

Ink and Colouring with Zentagles

Name: Ryan Delfino

Age: 11

Medium of Art: Ink and Colour pencils

Size: 37cm by 46cm

Inspiration for the Artwork:Ryan is another member of our Learning Hub. He is an active child always eager to explore and try new things. In the beginning, Ryan struggled. He was not used to the vigor of making such a detailed art piece with gradient colours. However, when he finished his art piece, he was elated to see the end product. Taking part in this art course has helped him to be more focused, to learn to be patient and to persevere.

Price: S$280

Ink and Colouring with Zentagles

Name: Rakuma Yeow

Age: 11

Medium of Art: Ink and Colour pencils

Size: 37cm by 46cm

Inspiration for the Artwork: Rakuma is currently a member of FaithActs Learning Hub, an after-school enrichment programme for primary school children. Doing this art piece was an enlightening experience for him. Initially, he was sceptical about how drawing lines and filling the spaces with colour could result in a nice picture. He was then pleasantly surprised at the end result when the artwork was completed. His experience is an example of how much we can achieve when we move out of our comfort zone.

Price: S$280